---
Applications: Fast data tracking for flights, passengers, and messages 
Server configuration: Multiple server farms in several locations run ScaleOut StateServer® Pro on more than 100 physical and virtual servers to manage data for hundreds of connected web and application servers. 
Reason for Deployment: Needed low latency data storage and scalable data access for mission-critical applications serving hundreds of thousands of global passengers, flights, and operations functions. 
Results: Removed data access bottlenecks to provide real-time data when it is needed for improved customer satisfaction and operational efficiency, developed a trusted technology partnership, and lowered cost by replacing another technology solution with ScaleOut Software. 
---
Overview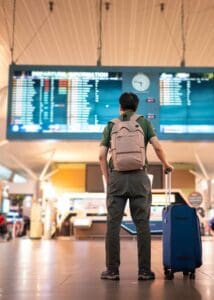 A major U.S. airline has been a ScaleOut Software customer for more than a decade, using ScaleOut StateServer Pro with its in-memory computing and caching technologies to help manage the airline's critical global flight tracking, passenger, baggage, and operations data with fast and highly available access to all stored data at any time.  
Over the years, ScaleOut has become a trusted technology partner for the airline. It has helped to build a customized data access layer on top of ScaleOut StateServer Pro to meet the airline's specific data access and management needs, to deliver high-value solutions with substantial cost efficiencies, and most recently to navigate additional complications spurred on by COVID-19's impacts on the travel industry.

Challenges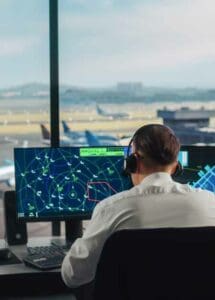 At the airline, ScaleOut Software primarily supports a team that is responsible for sourcing and persisting real-time data into enterprise data stores and for delivering events to application clients for business operations around the globe. Having fast and reliable access to the data stored in ScaleOut Software's in-memory data grid is critical to managing passenger information, flight and baggage tracking, and operations control.  
This team functions at the core of the airline's nervous system and sends server-based information to data centers and systems around the world. Whether for passenger data or flight tracking and positioning information, the airline depends on ScaleOut Software to provide fast access to its data from any location without issues or outages.  
"We really needed a fast system to store our data, keep it persisted, and make sure it doesn't get lost or damaged." – Senior Software Developer
Results 
Since deploying ScaleOut StateServer Pro, the airline has increased the performance of its applications and gained a reliable tool for caching critical .NET objects and their associations across locations that meets the need to process hundreds of thousands of data points each day.  
"The product has been awesome, stable. And that's exactly what we want, you know? We don't have to do anything to it. So, it's perfect. It just runs and runs."  – Senior Software Developer
Due to ScaleOut's reliability and ease of use, the airline has consolidated from using three different caching technologies to two and standardized on ScaleOut StreamServer Pro. In addition to improving software engineering workflows, this change provides additional business and cost-saving efficiencies. 
"When looking at competing technologies, ScaleOut Software, is a much better value and it delivers consistently. They have also been a really great partner to us, taking our feedback seriously and helping to keep our data operations running smoothly." – Resource Development Manager 
This major U.S. airline values having a true partnership with ScaleOut Software and its development, sales, and leadership teams. Whether providing additional coding support to complete a software transformation project, customizing its product for the airline's needs, or flexibility to mitigate COVID-19 driven challenges, ScaleOut Software has been on call to help address all challenges.